Fair Seeks Event Executive to Join 2024 Organising Team
We are seeking an enthusiastic and very organised individual to join the technical events team to assist in the delivery of all aspects of the 2024 British Pig & Poultry Fair taking place at the NEC on 15th and 16th May.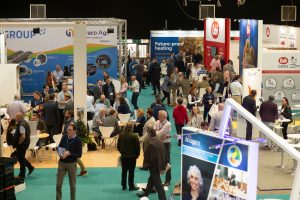 This is a unique opportunity to join a leading event delivery team to work on a well-known farming business event. You will work across all aspects of the event from operations and marketing to exhibitor stand bookings and visitor registration. Your role will be key in helping ensure the smooth running of the event and the customer satisfaction of our exhibitors and visitors.
This role would suit anyone who is highly organised and enjoys variety – no two weeks will be the same! Event and or agricultural knowledge would be a bonus.
This role could be ideal for someone looking to move into the events sector or build their event knowledge and experience, as it will give you an unprecedented insight into what it takes to plan and deliver a leading trade event.
This is a fixed term (5 months) full time position based at our offices at Stoneleigh, commencing January 2024 until end May 2024, however there may well be a role at the RASE available at the end of the term.
To apply please send a covering letter as to how you are strongly suited to this position to aliceb@rase.org.uk
If you have any questions or would like to chat about this role please do not hesitate to get in touch.
Job Description
MAIN DUTIES AND RESPONSIBILITIES
Assist the Event Manager with the event operational delivery, this will include:

dealing with exhibitor queries via e-mail, on the telephone and onsite at the event
liaising with contractors and suppliers
maintaining accurate database records of booked event exhibitor contacts
liaising with Finance dept to assist in credit control
collection and chasing of exhibitor forms
collation of information for event guides
helping manage the organisers office at the event

Assist the Head of Technical events with marketing and event content. This will include:

supporting the delivery of marketing, social media and press campaigns to encourage visitors to attend the Fair
updating the Fair website
answering visitor registration queries via e-mail, telephone and at the event
tracking the effectiveness of marketing activity
assisting with managing photography and videography at events.

Work on site based in the organisers office during the event build-up, on event days and during the break down, liaising with exhibitors face to face. Please note this will include the requirement to stay away during the event dates 13 – 16 May.
Maintain a professional attitude with regard to all event matters and at all times answer or re-direct incoming enquiries appropriately.
PERSON SPECIFICATION
The ideal candidate will have:
a positive and friendly outlook with a can-do attitude
excellent organisational skills
a passion for events and/or agriculture
experience of working within an administrative role and operating within a busy team environment
ability to meet deadlines with excellent attention to detail and time management skills
experience of using databases
able to communicate tactfully, confidently and effectively both on the phone and in writing
Excellent customer service skills
Ability to work independently when necessary
Working calmly under pressure with attention to detail
Computer literate – Microsoft packages, Excel, Word, Outlook, etc
Desirable
Knowledge and understanding of the agricultural and events sectors.
WHAT YOU WILL GAIN
This role will provide unprecedented experience of:
a hands-on role as part of an event delivery team
managing external agencies and suppliers
relationship building skills
delivery of a marketing and PR campaign
website management
communication and negotiation skills with a wide variety of people
THE ROYAL AGRICULTURAL SOCIETY OF ENGLAND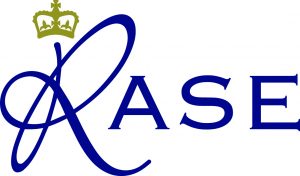 The RASE owns and organises the British Pig & Poultry Fair which takes place every 2 years. The Society also runs a number of other events and operates a membership scheme. While this position is a fixed term employment contract, for the interested candidate there may well be a role available within the Society at the end of this term.
ROLE DETAILS
JOB TITLE: Event Executive
CONTRACT: Full time from January 2024 to end May 2024 (5 months). There is the possibility to flex working arrangements and for some home working, however at least 4 days to be office based at Stoneleigh.
SALARY: £22,000 to £27,000 per annum pro rata depending on experience.
REPORTING TO: Head of Technical Events
PLACE OF WORK: RASE Centre, 6th Street, Stoneleigh Park, Warwickshire, CV8 2LZ
TO APPLY: Please apply by sending your CV with a covering letter addressing how you are strongly suited to this position to aliceb@rase.org.uk
CLOSING DATE: Friday 8th December 2023. Candidates should be available for interview week commencing 11th December. Start date ideally 8th January.
If you would like to discuss the role in more detail, please do not hesitate to contact Alice Bell on 07977 499 420.